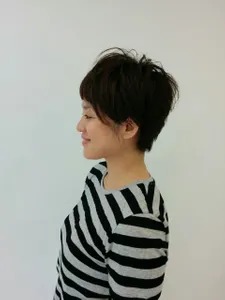 Kanako Okamoto / 岡本かな子
お仕事のお問い合わせはこちらから。
 
1976年京都生まれ関西学院大学経済学部卒業。
2009年、F-school of Illustrationに入門し、イラストレーターを志す。
2012年、木内達朗氏のPEN STILL WRITES参加。のちco-working spaceを移り変わり現在は原宿コリント在籍中。
2013年ペーターズコンペ、寺田克也賞受賞。
装画、文芸、広告などの分野で活躍中。主な仕事に上野科学博物館での
昆虫展壁画イラスト等。個展、グループ展、SNS展多数。
Hello, My name is Kanako.
I am a freelance Illustrator based in Tokyo.
I've been as Illustrator for 10 years now. I'm always excited about all new job.
I have not experienced so many work with abroad but I would love to try this. Hope to chance working with you!
Also I sell my goods at this site, You can available from shop page.